Entrance ceremony for the October 2023 intake year
An entrance ceremony was held on Thursday, October 5, 2023,
with over 1014 new and current students in attendance.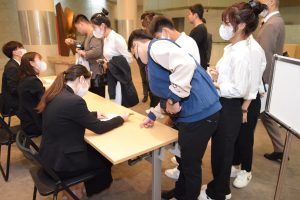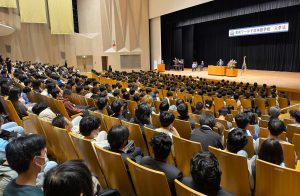 At the beginning of the ceremony, current student entered with the school flag,
and then the names of each of the 266 new students
from different countries and regions were called and admitted to the school.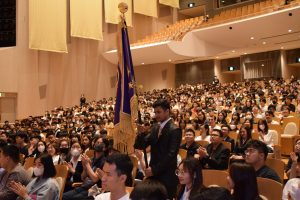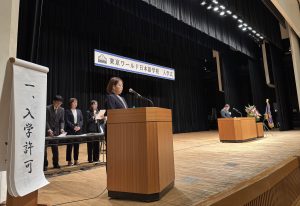 Then, the current student gave a welcome speech,
and the new student took the oath on behalf of the new students.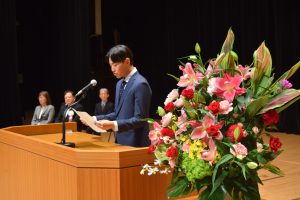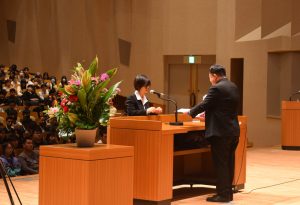 Finally, as School Director Mr. Kamata Kazunobu remarked in his speech,
"many wonderful opportunities await you,
including interaction with seniors and participation in community activities."
We, the teaching staff, will do our best to support all the students,
and we hope that students will have a fulfilling school life,
facing their interests and goals while demonstrating their individual abilities.
一緒に頑張りましょう!
Once again, congratulations on your enrollment.